Guest House Prästgården
In the heart of the lovely small Swedish village Glommersträsk we have found the perfect house for our guests. Since it formerly was the home and meeting place of the local priest we call it Prästgården.
It's a typical rustic wooden house, just the outside color is not red. Inside we put great effort into the renovation to make you feel cozy and comfortable.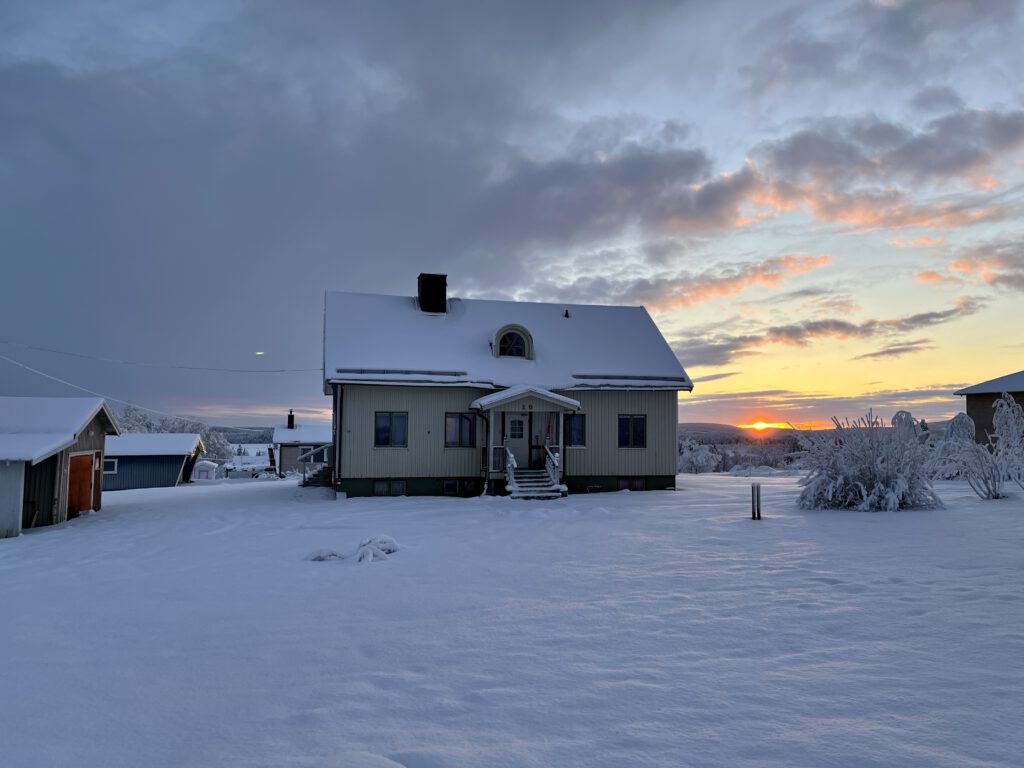 The house is very spacious with four bed rooms, living room, dining room, kitchen, bathroom and several storages. So, it easily accommodates eight guests but also one or two will feel like home immediately. The kitchen is modern and equipped with all you need to cook delicious meals. To create a magic dinner atmosphere you can light up the fireplace and afterwards relax on the sofa before you fall asleep in one of the cuddly beds. Pictures of dogs and nature remind you of our company's name and slogan: Lappland Nature Dreams – When Dreams Come True. So, calm down and enjoy your stay.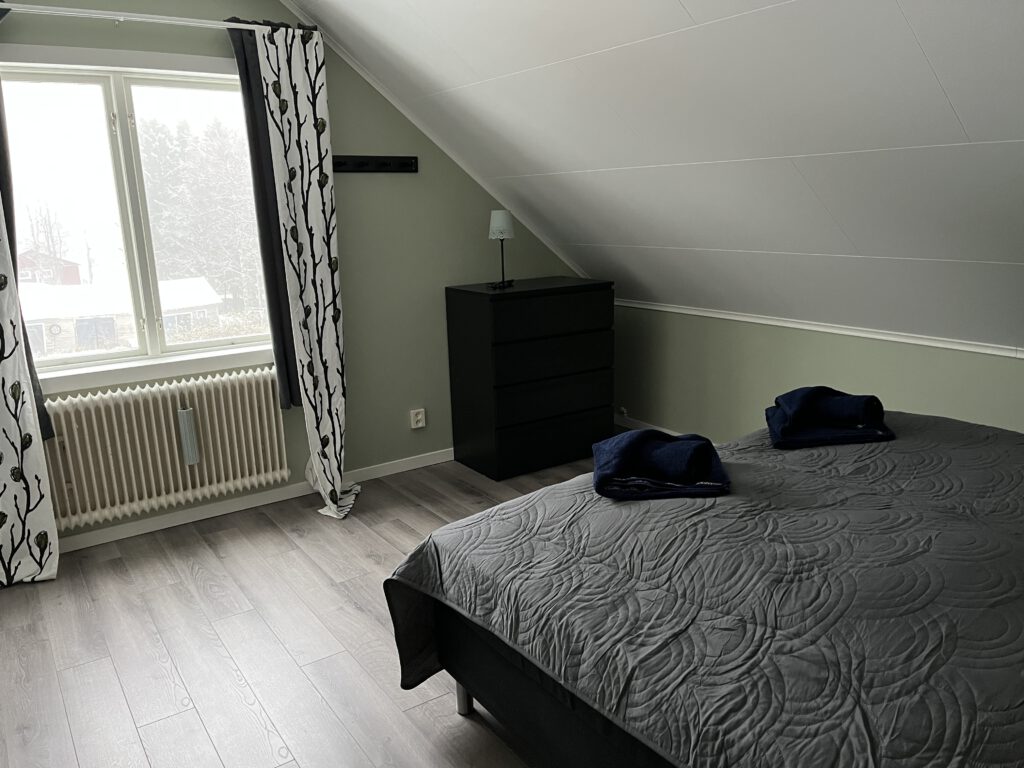 Prästgården is just 5km from our private home and the dog kennel in Moräng. So, even if you haven't booked a whole week with our dogs, you can easily join activities with us all year round.
But also Glommersträsk itself offers a lot of possibilities. In winter you have trails for cross country skiing, snow shoe walks or snowmobile tours just around the corner and even an indoor ice hall for ice skating. In summer there are endless trails for hiking and biking, lakes for fishing, swimming, canoeing or other water sports in the area as well as a small swimming pool just a two minutes walk from the house. It's also just a short walk up on the hill Glommersberget where you have a great view over the lake that gives the village its name and to the next hill Vithatten. Don't miss to go there in time for sunset or when the Northern Lights are dancing on the sky. Furthermore we have a lot of wildlife around like moose, reindeer, beaver, and co. Also berries and mushrooms are just waiting to be picked. Glommersträsk even offers some cultural sights like Hängengården hembygdsmuseum with traditional old Swedish houses from the eighteenth century and a school classroom from 1843. Glommersbär's Bärens Hus is a unique little house where you can learn about the history of berry picking and new inventions how to process them to great food or drinks, the cloudberry liquor even won a gold medal in Swedish food handicraft. And if you just need some daily stuff you reach Finnbergs, our local shop, in less than five minutes walk. Here you can find food and drinks, pharmacy and some more household, garden or building stuff. Also an ATM, fuel station and bus stop is there.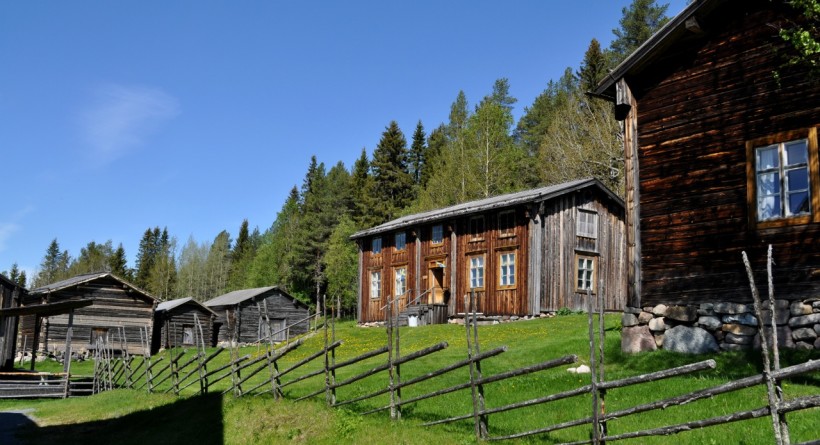 During our week tours in winter our guests stay in the house all nights that we are not out "in the wilderness". From spring to autumn you can book the house for your own individual holiday or combine it with dog or outdoor activities with us. We are flexible in the length of your stay and if you think the house is too big for you alone/as a couple, you can also decide to book just one room and share the rest of the house with other guests. Just contact us for more information, dates and prices.