Meet & Greet Dogs And Nature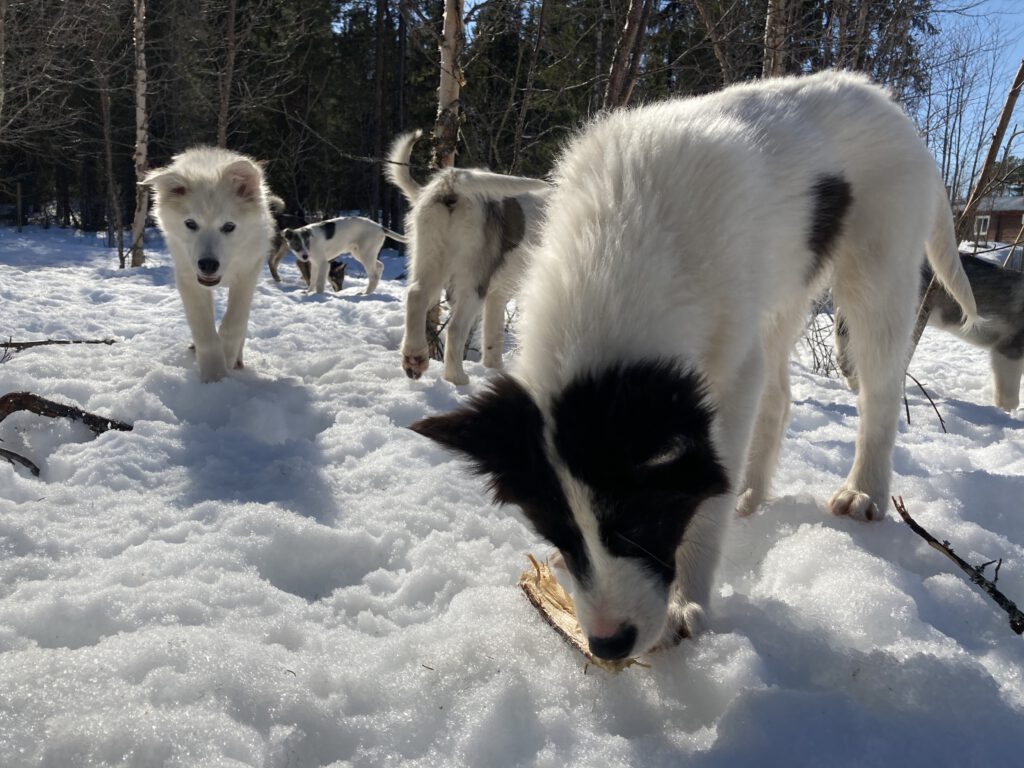 Have you ever dreamed of meeting a pack of huskies, get a lot of dog kisses and cuddles and learn all about the life of sleddogs in Swedish Lapland?
Let your dreams come true!
Come and visit us! We will show you around in our small kennel, take out the dogs and spend some unforgettable time together outside in the nature.
How does the life of a sleddog looks like? Do they sleep outside? How much food do they eat and what? Is it difficult to train them to be a sleddog? What happens in a sleddog race? And what's the difference to a tourist tour? What does the nature around you looks like? Do you have wolves around? Or bears? Can we see some animal tracks? How can we enjoy the nature without disturbing the wildlife? Cooking, sleeping and living outdoors – how does it work? Just some questions frequently asked and answered during our Meet & Greet. Feel free to ask everything you are interested in while playing around with our lovely huskies.
And don't forget to charge your phone or camera. We definitely take some time for pictures with you and the dogs to have some lifetime memories.
Dates: flexible, all year round
Duration: 1h
Price: 300 SEK per person (children up to 6 years free, children up to 12 years 50%)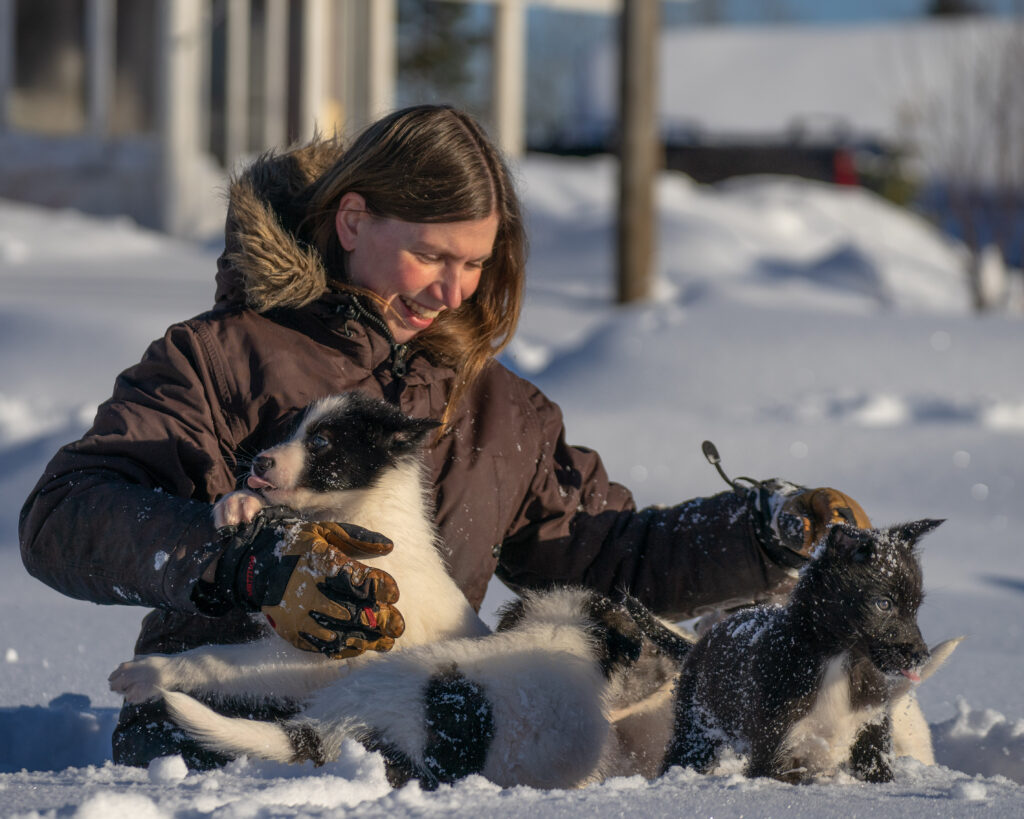 Being outside makes you hungry? No problem! Let us know and we prepare a delicious outdoor lunch over open fire for you.
Duration: additional 30-45min
Price: on request (depends on number of guests and what we cook)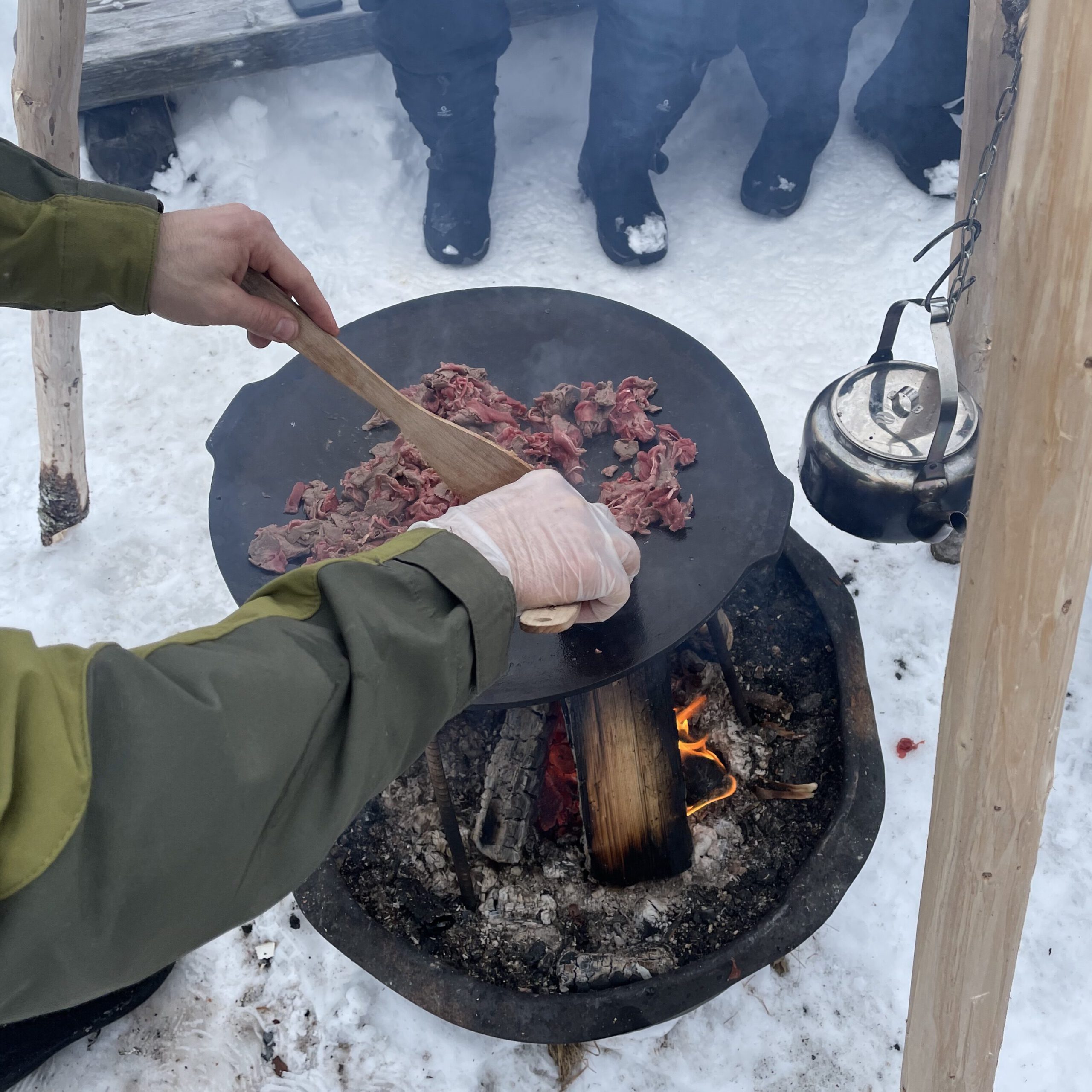 Contact us for setting a date and time for your visit! We are happy to welcome you at our place!