Husky Trekking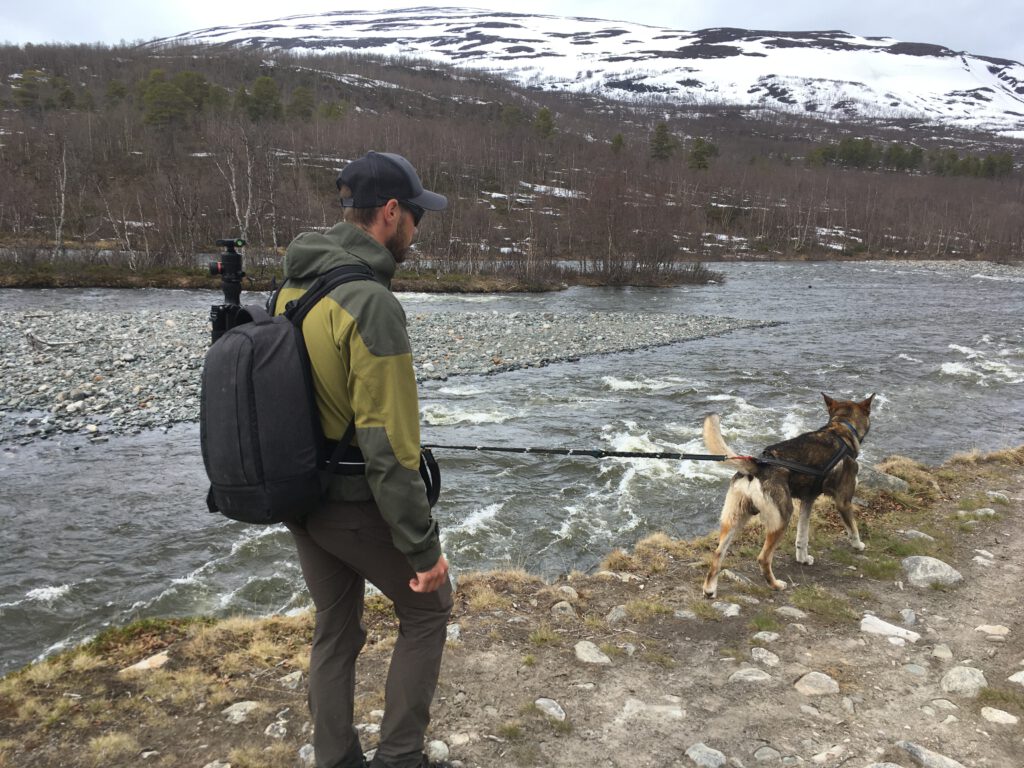 You love dogs and being outdoors? You always wanted to know how strong a husky is? You want to explore Lappland's beautiful nature?
Join us on a hiking tour through the stunning wilderness of Swedish Lapland!
Our tour starts from our kennel where you meet the dogs and we choose one dog for every participant. You get equipped with a trekking belt, then we help you to harness your new friend and put him on the leash – but be prepared: sometimes they can't wait to go 😉 On our tour we will guide you through forests, over swamps and open fields, to beautiful lakes or view sites up the hills. The route depends on weather and trail but also your own condition. During our trip we will give you a lot of information about Lappland, nature and wildlife, outdoor adventures and skills, and of course: huskies and dogsledding. Feel free to ask whatever comes in your mind. When we have found a nice place to rest we will enjoy some coffee/tea and a snack, cuddle the dogs and take amazing photos of our new dream teams. After we have returned to the kennel it's time to say goodbye. But you will keep unforgettable memories and who knows, next time you will join a tour with the sled?
Dates: flexible, from June to October
Participants: 2-6
Duration: 3-4h
Price: 1.000 SEK per person (children up to 6 years free, children up to 12 years 50%)
Advice: we adjust the tour to the needs and wishes of our customers. Also children can participate in the tour. From about 12 years they can have a trekking belt and a dog in harness, younger kids can eventually take a dog on the leash (then they are not pulling so hard).
Please wear clothes suitable to the actual weather conditions as well as hiking shoes.
Contact us for setting a date and time for your tour! We are happy to welcome you at our place!