The Best Time for a Husky Tour
When people plan to book their vacation we are often asked what is the best time to go on a husky tour. And to be honest: we don't have an answer. Or we have to say: "the whole winter". Taking more time to answer in detail means to ask back what do you want to experience beside having a great time with the dogs.
December: Do you want to escape the Christmas trouble and have a really quiet time out in the nature? Do you want to experience the darkest time of the year that leads to fantastic sky colors in light blue, pink and purple? Do you prefer an exploding sky with Northern Lights instead of loud and dirty fireworks? Then December is perfect for you! But keep in mind, Trails can be more difficult because of less snow and days (and nights) can be quite cold, feeling even colder because of long darkness.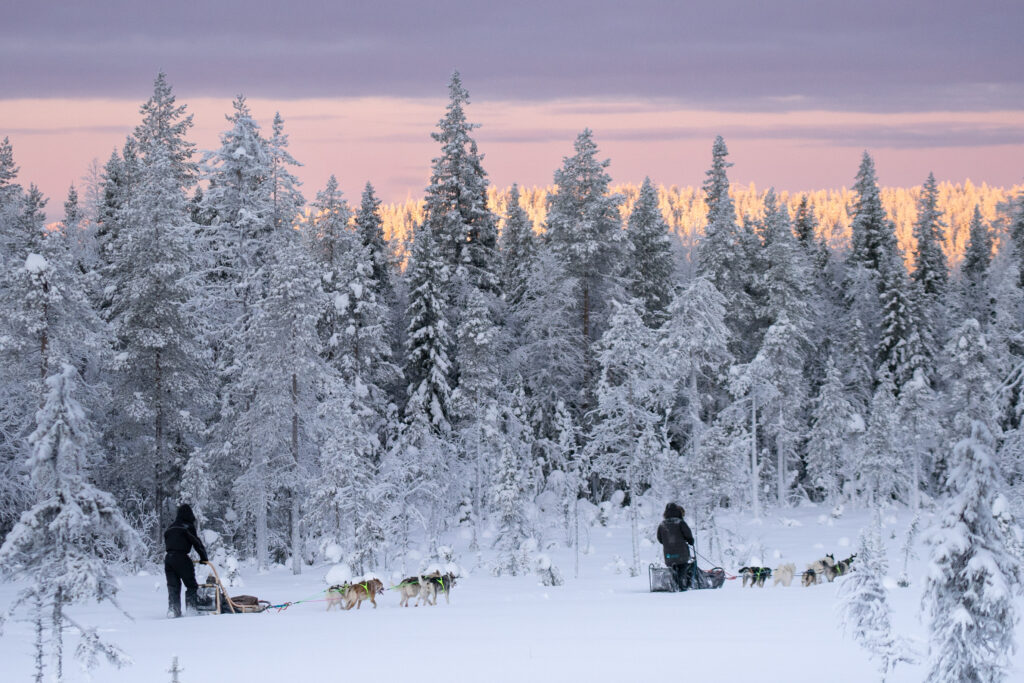 January: Do you love adventures? January is maybe the most unpredictable month when telling guests something about weather conditions. Sometimes you have mild temperatures with heavy snowfall and deep or no trails for a whole week, sometimes it's ice cold with clear sky all the time. From mid of the month the sun is coming up higher on the horizon and you really enjoy this after the darker period. Still it's long hours of night with very good chances to see the Northern Lights.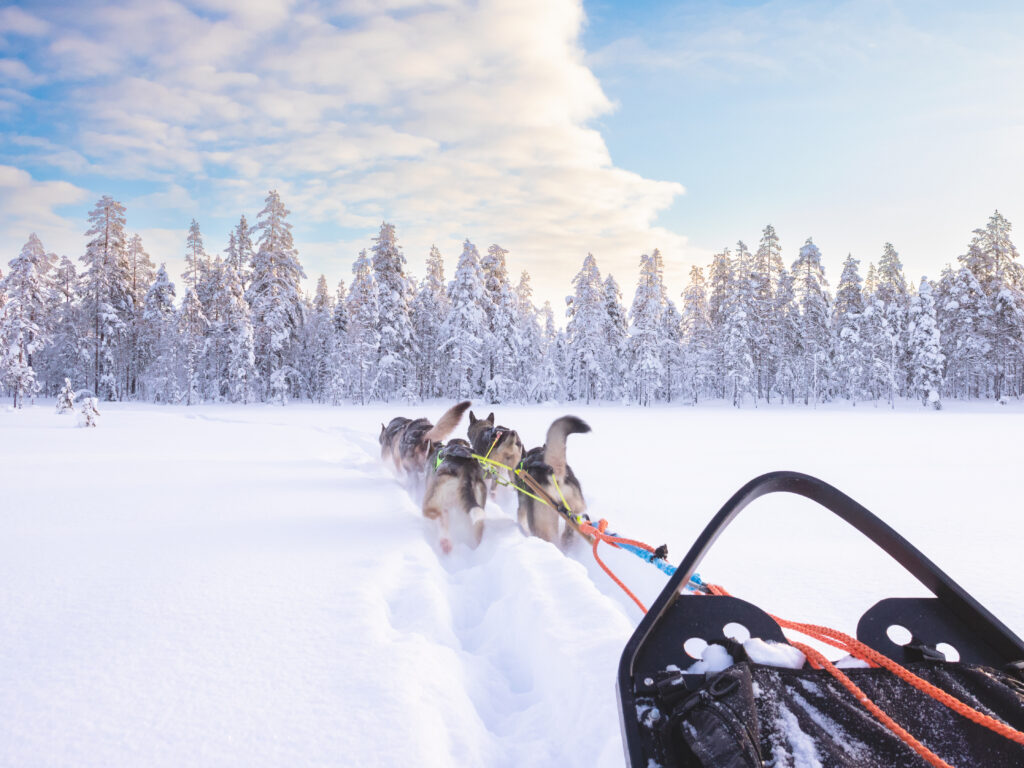 February: Do you want to experience winter on its peak? In February we usually have a lot of snow and good trails, so don't be fooled and go off the trail, you might need the dogs to pull you out from the snow, deeper than you are tall. Even if it still can be cold it already feels much warmer because of more daylight and often sunny days. Nevertheless the evenings and nights are still good for Aurora hunting.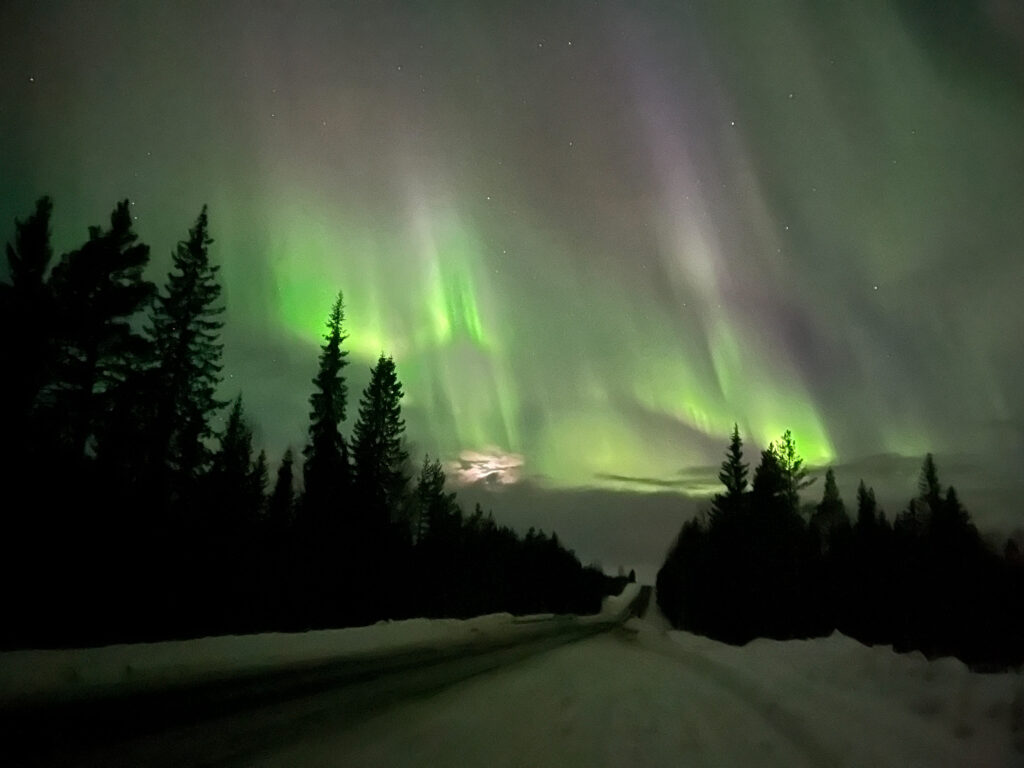 March: You really would love to go on a sled dog tour but are a bit afraid of the cold? For all who haven't experienced real winter yet or who freeze easily March is the perfect month. Days are long and relatively warm. Therefore we often drive our daily stage early in the morning, but that means you have even more time for cuddles with the dogs in the warmer afternoon. Trails are most often easy to drive and tours also suitable for younger guests.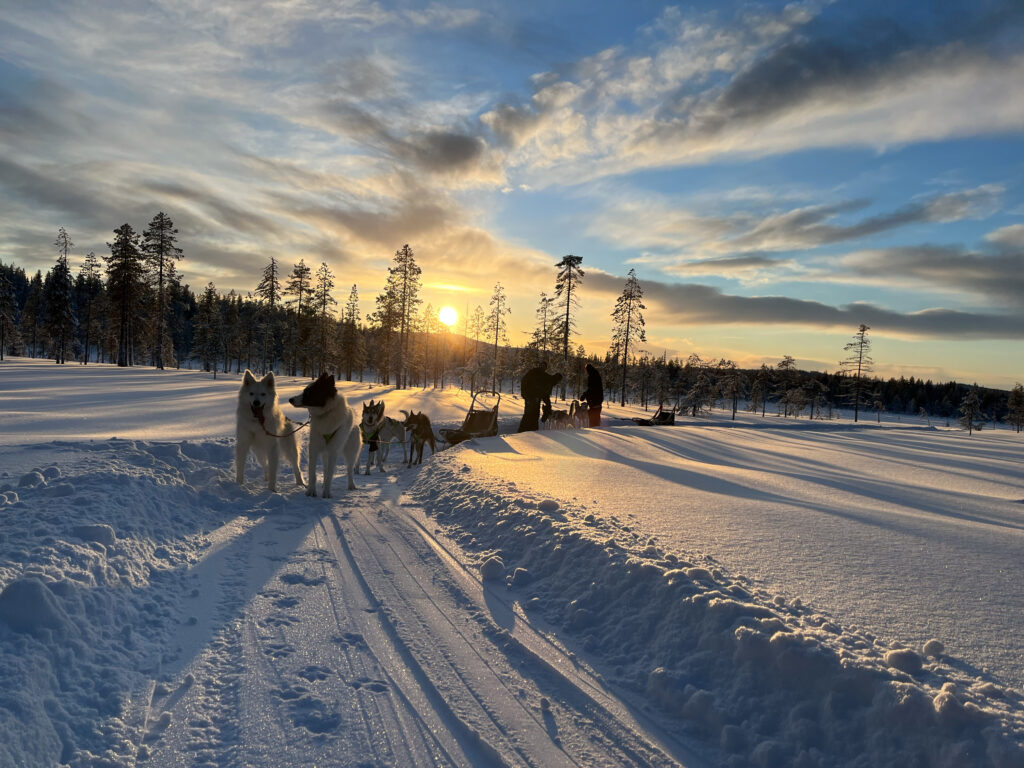 April: You think winter should stay a bit longer? Come to Lapland and enjoy beautiful spring winter with lakes still frozen and snow around you while sun is shining and life is coming back. April is also a good time to see other animals on tour, especially birds in their mating season. And it can be a funny adventure to drive a narrow trail with snow while next to you plants and water start to take over.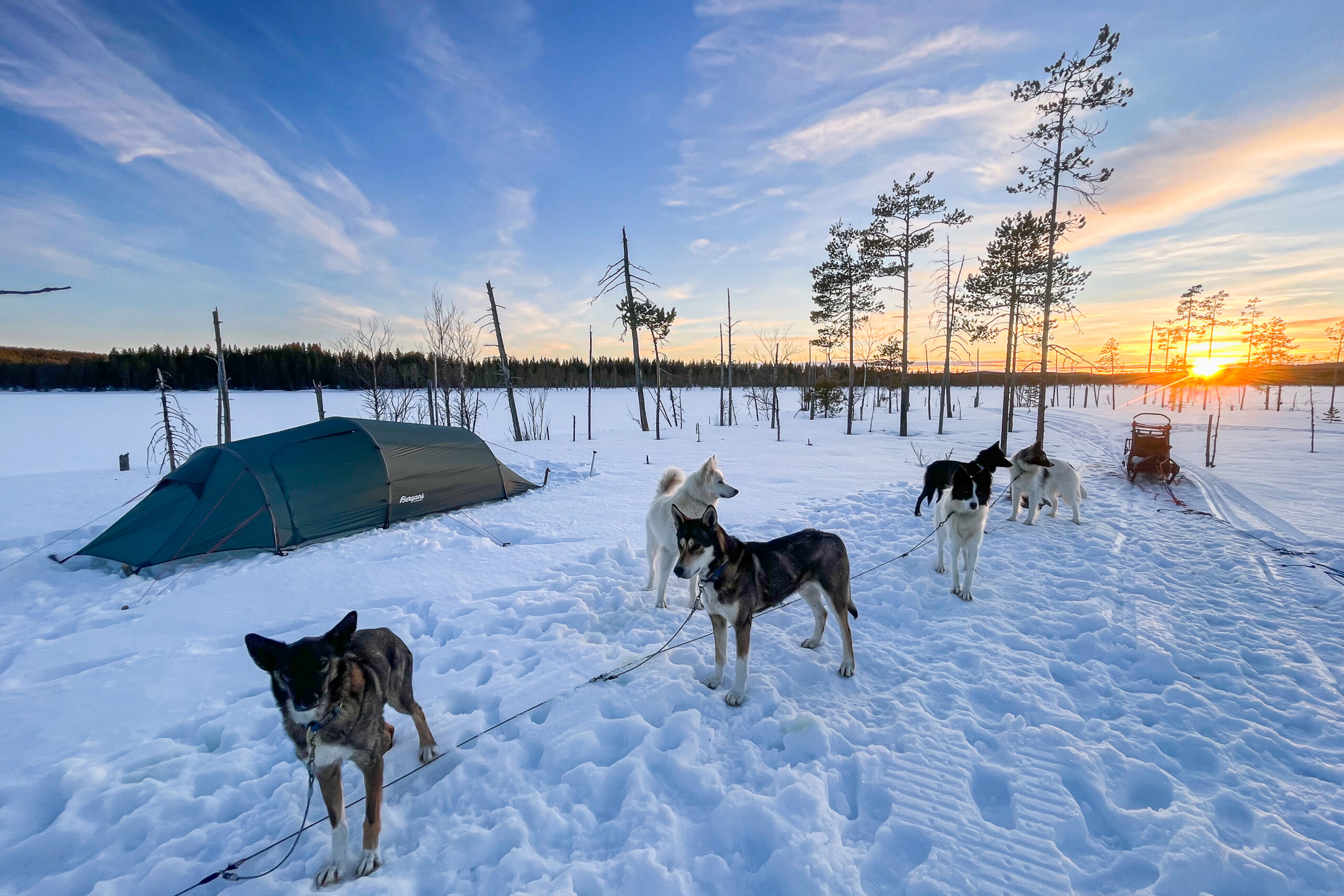 So, now it's your turn to decide. Our tours are updated and you are welcome to book your next adventure with us 😃🐕❄️