The Lion King
Our puppies are now 13 days old and we thought it's time to make their names official 🙂 As you may know we choose a topic when we give puppy names, for Luna and Stella it was moon and star, this time it's "The Lion King"… and no, we don't take "Scar" – the bad uncle – or "Shenzi" – one of the hyenas – because all our dogs are so friendly.
First of all, our future king: Simba. He was the first one born and already at this time the smallest, he is only half as big and heavy as his siblings. We were very scared that he might don't make it. We tried to give him extra milk but he refused to take it. Anyway, he was always drinking from his mom and even if he is so much smaller than the others he is fighting. Two days ago he managed to be over 500g (he was only a little bit more than 200g when he was born) and we think he really deserves his name. By the way the meaning of Simba is "lion".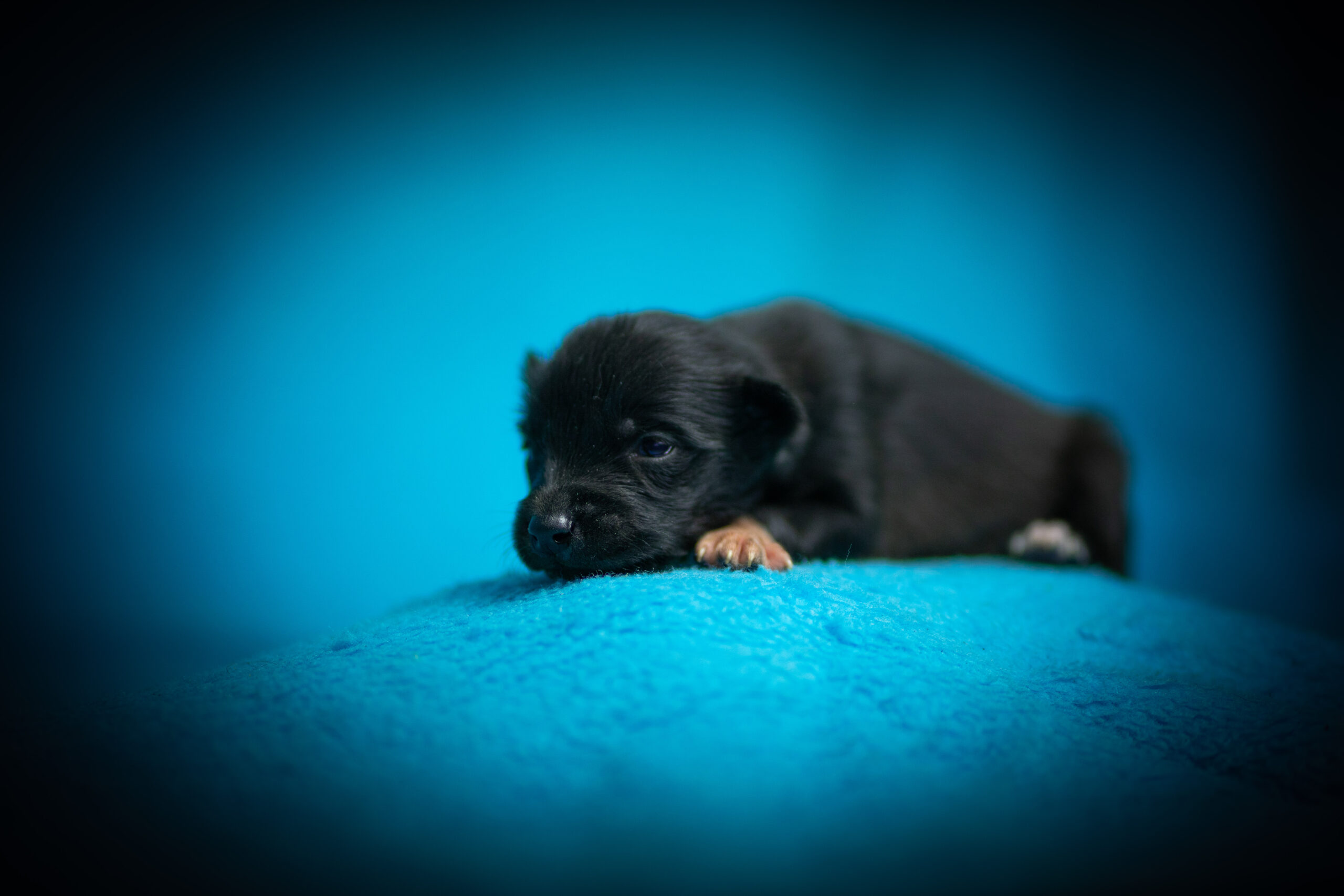 Next are Nala and Mufasa. In the film Nala is Simba's best friend from their childhood, Mufasa is Simba's father and learns him to be a good leader. Nala and Mufasa are two of four puppies that have a lot of white fur plus some black in the face and Mufasa also a black dot on his left side. We really don't know where this color comes from, because neither Lumene nor Ranger have it and also not the grandparents. But Ranger had a litter in Finland before and there was also one puppy – Panda – who was white with black dots. The names mean "present" (Nala) and "king" (Mufasa).
Then we have Zazu and Rafiki. Both are advisors from Mufasa. Zazu means "movement" and Rifiki means "friend". Zazu was the second black puppy (with some white in the face and around the neck) when he was born but now the colour gets brighter and we think that it probably goes in his father's direction (Ranger). Rafiki is grey-brown probably looking similar to his mother Lumene when he is older.
Last but not least we have Timon and Pumba, best friends of Simba. Timon means "to honour", Pumba means "free of worry" or "clumsy". Timon looks very special, white with black dots. What it makes special is the symmetry, three dots over his back, one more right in front of his tale and also really funny ears, black with white in the middle. Pumba is the biggest and most days heaviest of the puppies, also white and black, with a bit bigger black part on his right side.
We are so excited to see how they will develop. For sure, they will be really strong and crazy dogs – in a positive way, of course.
But next to all this puppy talk don't forget the rest of the pack. Today it was Raffi's most favourite weather, snow and a lot of wind, reminding him on the Femundløpet, a race he took part three years ago. So, he couldn't even wait until the sun has risen but went out for a run with Barolo, Ruby, Luna, Ranger and Stella. First time stormy conditions for the (bigger) puppies but they didn't care about it. The opposite was the case, coming home they immediately wanted to do another run – reminds me of their father *haha*