Northern Lights
The last two nights "Lady Aurora" was dancing over the dog kennel. Take a moment and enjoy.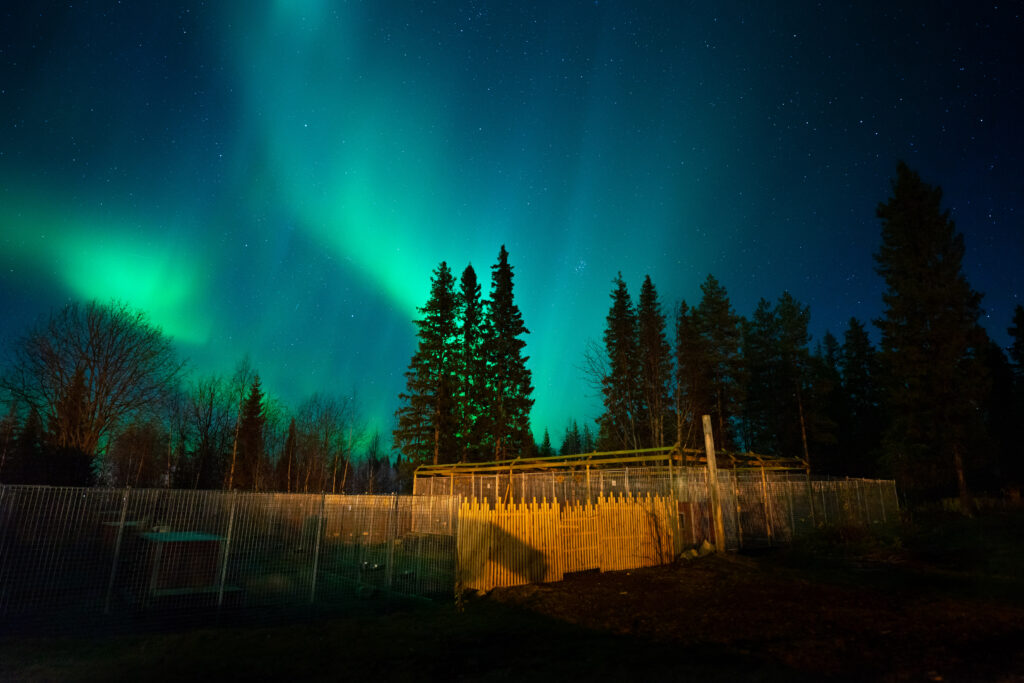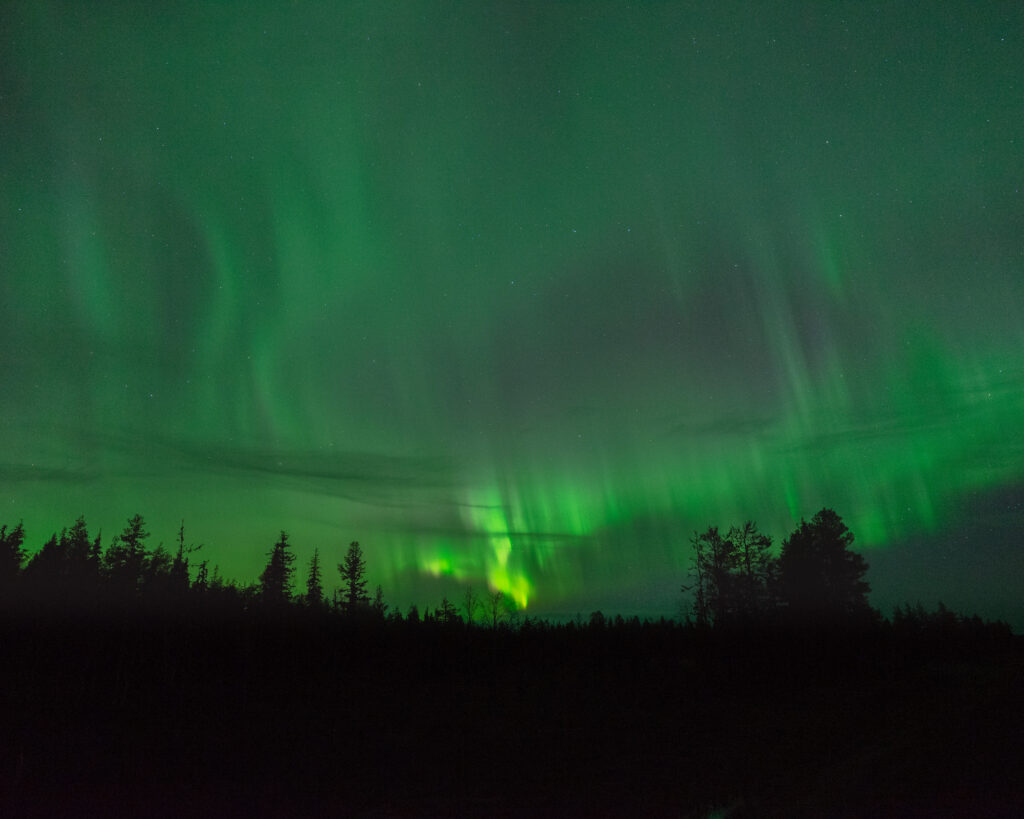 New Family Member
While there was snow ❄️ a bit more in the north the last days our training plan was smashed because of very warm temperatures around 12° and high humidity in the air ☁️💦 of course, we are anyway very flexible with the plan because everything is adapted to the needs of our dogs, especially the puppies who are not completely grown up yet. But after two planned resting days we were looking forward to run them on the weekend. Ok, instead we enjoyed some time in the free run together. 
And what you might have already seen on Instagram: we have a new family member. His name is Olaf. He is six years old and originally from a small race kennel in Norway. He has been in Sweden since this summer in a medium sized kennel but it turned out that he doesn't feel comfortable with too many dogs around him. So, we were asked if we want to take him… and look at his nice body, special fur color, and best of all: his smile. Could you regret?
For the moment he stays together with Lumene who is not as crazy as the puppies and from the first step into the cage it seemed as he feels home 🥰 he can't get enough cuddles, so he might probably be one of the favourite guest dogs in winter 😉