No. 1 skill in Lapland
What do you think is the number one of personal skills in Lapland?
Being creative in solving problems? Staying calm if things don't go like planned? Good ideas so far… but it's much easier: patience is the right answer. And who knows me knows that this is not my personal strength 😉
But at the moment we need a lot of it. For several days we were waiting for the delivery of our new bed mattresses to exchange with our camping mattresses that we were using since we have arrived. Also waiting for dog food that was send already last week and arrived in Skellefteå on Sunday but since yesterday hasn't made the last 100km to our place. And last but not least waiting for the dog kennel elements so that all dogs have enough space. At least mattresses and dog food were delivered yesterday 🙂
But of course, we are not just sitting and waiting. All boxes from Germany are unpacked now and it looks almost tidy in the house again. We are continuing the building of dog houses and start to prepare the area where the kennels will get their place.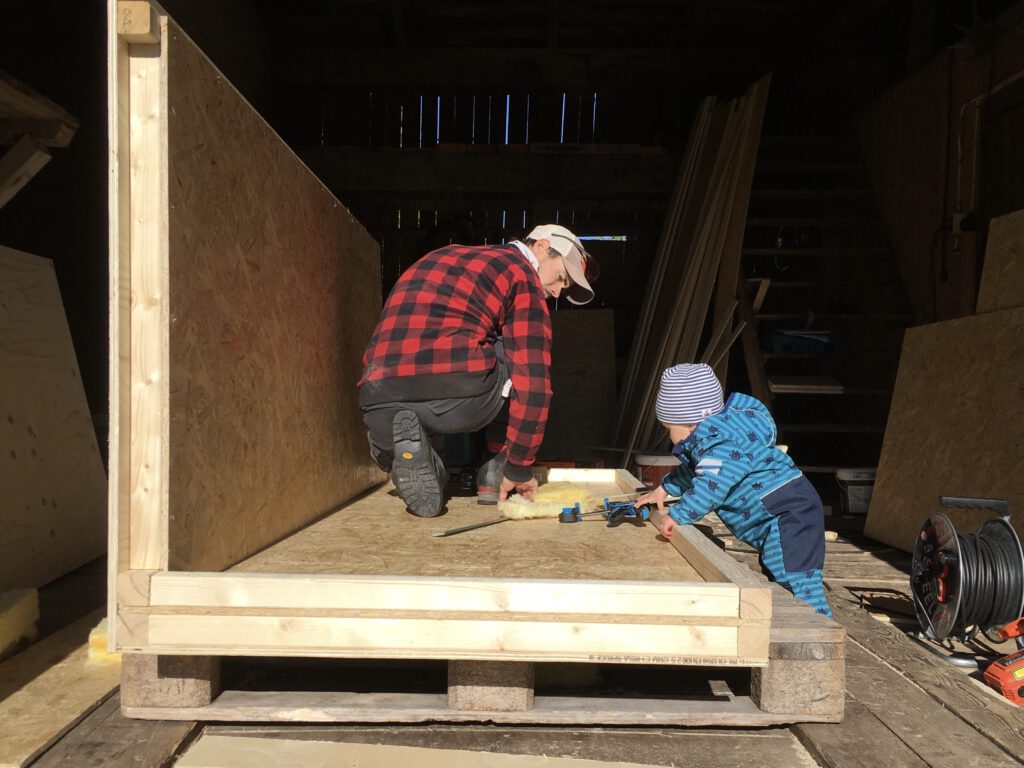 And we are also working on set up the company, already getting nice feedback and support from Glommersträsk and Arvidsjaur municipalities and people around.